3-Dimensional Mini Houses


Chandail Homes


LOOKING FOR OUR SANTA BELLS? FIND THEM ON OUR COLLECTIBLES PAGE!


---
Chandail's Creche
Create a nativity masterpiece with our exclusive series.
Our creche includes eleven one-of-a-kind petite and small characters and a larger manger scene. Wonderful stitches, beautiful threads and embellishments are used on each piece.
Perfect for the advanced beginner to the intermediate needlepointer and beyond.
To help you stitch with ease at home, our stitch guides are written with detailed steps and diagrams with corresponding photos for each step.
Exclusive to Chandail canvases have been designed by Rebecca Wood with stitch interpretation and stitching by Kathy Kulesza, Cindy Howland or Saira Himelfarb. Stitch guides by Cindy Howland.
The first 20 sign-ups will receive a beautiful gift!
Kit 12
---


3-Dimensional Mini Houses



Build a village stitching your favorite houses! These adorable 3D houses are beautifully stitched and guided by Jan Wilken. Available individually, also.

BRAND NEW! Needlepoint Shop 3D Mini House

Class will be held soon. Call the shop for details.
Also available to order.
Call soon there is a very limited supply!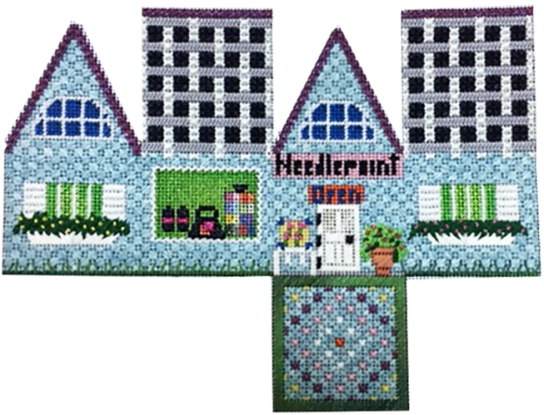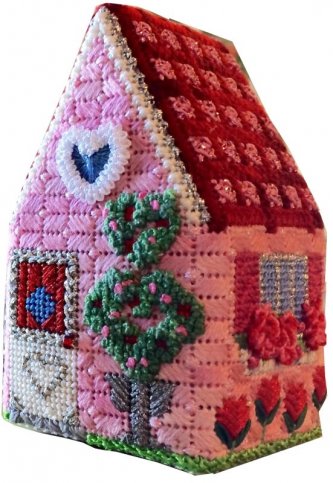 3-D Mini Valentine House



3-D Mini Easter House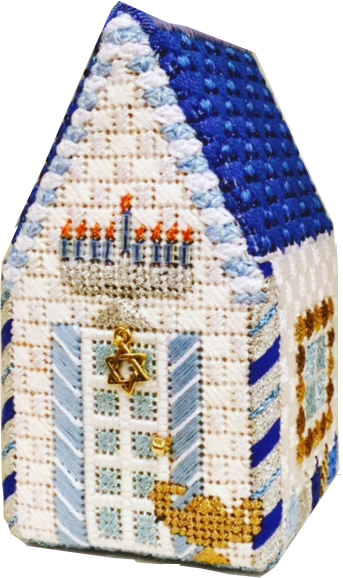 3-D Mini Hanukkah House (exclusive to Chandail)







3D Mini Halloween House. Exclusive to Chandail!



---


Chandail Homes

Finish as we have into a house shaped frame!
Fabulously stitched and guided by Patricia Sone.
Choose them all for a unique display or choose your favorites.


Christmas Home




Halloween Home

Valentine Home


---