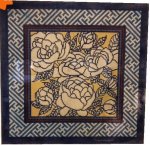 Color me Peony

New Peony piece from Anne Fisher. Pre-order!


Still Life with Flowers

Still Life with Flowers by Zecca. 10 x 13", 18M.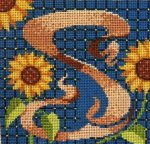 S for Sunflowers

Sunflowers and the letter S.


Flower Basket Bike

By Mary Charles of Painted Pony.


Trellis Square-Dogwood

Trailing Dogwood blossoms on a lovely trellis background will make a exquisite stitched piece! Kirk and Bradley. 10 x 10"


Trellis Square-Magnolia

Gorgeous magnolia blossoms with a fantastic trellis background are beautifully painted on this Kirk and Bradley design. 10 x 10".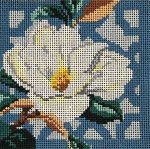 Trellis Coaster-Magnolia

Kirk and Bradley has painted a beautiful magnolia with a lovely trellis background. Use as a coaster or a small stitching project. 4 x 4", 18M.


Trellis Coaster-Oleander

Beautiful oleanders and a fantastic trellis background are painted on a 4 x 4" canvas. Perfect for a coaster or small project. Kirk and Bradley. 18M.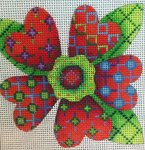 Abstract Bright Flower
Abstract Flower Rectangle
Abstract Flower Round
Abstract Flowers and Houses
Abstract Rose Round
Beautiful Outdoor Scene
Beautiful Purple Flower
Bird with Vases
Blue Pot

Stitch these unique and vibrant flowers with our fantastic threads and ribbons! Penny McLeod from The Collection, 18M.


Cottage Entry with Gardens and Florals
Country Church

Lovely scene of rolling hills, church, homes and bright flowers. Julie Mar. 5 x 10", 18 ct.


Cross, Floral on White
Daisies and Sunflowers on Black
Danji Cat, Flowers and Butterfly
Dark Pink Poppies
Elegant Gold and Black Thistle
F for Flower Vase
Floral Bouquet in Western Boot
Flower Basket with Strawberries
Flower Bracelet or Band with Red Tulips
Flower Square with Button

Adorable floral box


Flowers and Key
Flowers and Seashells
Geometric and Abstract Leaves
Geometric Flower Bolster Shape
Green Leaf Band or Bracelet
Harlequin Magnolia

A gorgeous magnolia flower is centered on a unique black and white background. Jill Myers for Love You More Needlepoint. 8 x 8", 18M.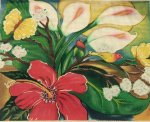 Hibiscus, Calae Lillies and Birds
House with Flowers
House with Sheep and Flowers
Lamb with Nest and Birds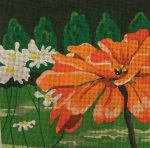 Large Orange Flowers and White Daisies
Love Flower
Maple Leaves and Stream
Melissa Shirley Floral Carrots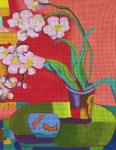 Melissa Shirley Table with Flowers
Melissa Shirley Vases and Ocean View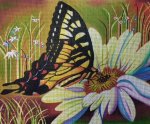 Monarch Butterfly on Flower
Oh My Punkin Pie
Pears and Flowers
Pink Floral Birdhouse by Melissa Shirley
Pink Floral Frame
Pink Flower with Green Border
Pink Flowers with Bird and Striped Background
Pink Hen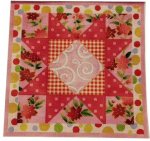 Pink Patchwork and Flowers
Red Flower and Birds with Button
Rose Needlepoint Minder
Roses in Yellow Handled Vase
Stacked Houses and Flowers
Sunflower on Cardinal
Sunflowers in Zig Zag Vase