Blue Floral

18M


Bright Eyes

10 X 10", 18M


Cactus Smacked Us

15 X 12", 18M


Butterfly Flower

5 x 6", 18M


White Petal Floral
Blue Flower Round

4.5" round, 18M.


Poppy on Bright Green
Birds with Yellow Flowers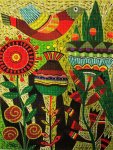 Colorful Birds and Flowers
Colorful Birds and Flowers on Black
Imari Ball
Imari in Blue, Self Finishing Jewelry Case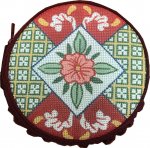 Imari in Coral, Self Finishing Jewelry Case
Imari Plate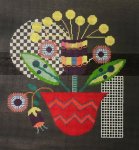 Flowers in Vase on Black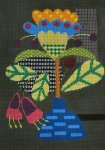 Abstract Flowers in Vase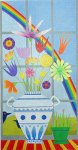 Still Life with Rainbow

A lovely canvas with flowers in a vase you can dress up with great stitches. Notice the rainbow outside the window! 8.25″ x 15.5″, 18M.


Moth with Florals
Still Life with Yellow Flowers

Still Life with Flowers by Zecca. 10 x 13", 18M.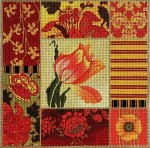 Tulip Collage
Pink Floral Collage
Flowers and Ribbons Collage
Rose Collage
White Peonies

Beautiful soft colored peonies with gorgeous Asian border. Ann Fisher. 13M.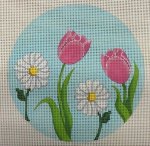 English Garden Pink and White Round

5" round, 18m.


English Garden Coral and Yellow Round

5" round, 18m.


Little Girl with Flowers
Flower Garden and Cottage
Flower Patchwork
Flower Vase and Lemons
Leaf on Neutral Background
Poppies and Daffodils
Flowers on Gingham
Flower Pots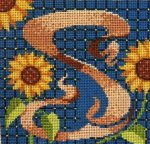 S for Sunflowers

Sunflowers and the letter S.


Ornament, Flowers and Hearts Round
Flowers in Black and White Striped Vase
Flowers in Black Dotted Vase
Ornament, Little Basket with Flowers
Little Potted Flowers
Little Square with Bouqet
Ornament, Cactus Round
Flower Basket Bike

By Mary Charles of Painted Pony.


Rose and Scrolls
Abstract Flowers on Purple
Pink Gerberas
Large Red Flower
Trellis Square-Dogwood

Trailing Dogwood blossoms on a lovely trellis background will make a exquisite stitched piece! Kirk and Bradley. 10 x 10"


Trellis Square-Magnolia

Gorgeous magnolia blossoms with a fantastic trellis background are beautifully painted on this Kirk and Bradley design. 10 x 10".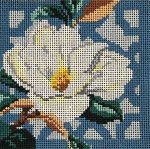 Trellis Coaster-Magnolia

Kirk and Bradley has painted a beautiful magnolia with a lovely trellis background. Use as a coaster or a small stitching project. 4 x 4", 18M.


Tropical Flowers and Cocktail
Trellis Coaster-Oleander

Beautiful oleanders and a fantastic trellis background are painted on a 4 x 4" canvas. Perfect for a coaster or small project. Kirk and Bradley. 18M.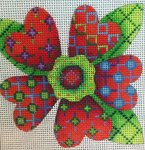 Abstract Bright Flower
Abstract Flower Rectangle
Abstract Flower Round
Abstract Flowers and Houses
Abstract Rose Round
Beautiful Outdoor Scene
Beautiful Purple Flower
Bird with Vases